+

THE HOTTEST ESCORTS IN THE COUNTRY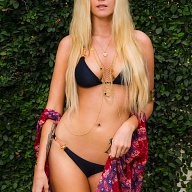 I am 5 feet, 6 inches tall and have the exquisite figure of an elite athlete. I am taut and lean, with breathtakingly toned arms, buttocks, legs and abdomen. I have deep sensuous dark brown eyes that you can lose yourself in, and healthy, thick, long blond hair. I am quite personable, witty, articulate and poised in all situations. I am all you would expect from a beautiful and smart girl! With my impeccably sculpted body, stunning looks and playful personality, I am the kind of girl who will definitely put a smile on your face. I definitely have that "something very special" quality.
All major credit cards accepted, Open 24 hours 7 days a week.
Contact Info
Contact
Information
+1 800-526-2994
+1 202-595-3102