+

The NW Suburbs Most Addicting, Discreet, Upscale Playmate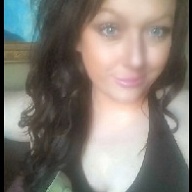 Give a man a match, and he'll be warm for a minute, but set him on fire, and he'll be warm for the rest of his life.
My deepest personal pleasure is enveloping and connecting with a gentleman's innermost desires and passions; exciting and evoking his vulnerabilities and sense of adventure, assisting him into a deeper, rewarding state of personal fulfillment and the power of feeling respected and appreciated.
A bit unique and magnetic; an intellectually charged rendezvous with a tender, professional, temporary girlfriend who understands … a playful minx who thrives to keep you on your toes with a fervor that that will make you thirst for that feeling just once more…
Or perhaps, thrice.
Until We Meet,
Jen XO
Interests
Discovering and nurturing the adventurous limits of the mind, body, and soul is a sensual forte that I enjoy sharing in with a well mannered, mature gentleman. Travel, politics, witty banter are just a few of my most favorite things…
Expectations
Policies, bio, rates, scheduling, and etiquette are available for viewing on my website at www.JenFlowers.com newly remodeled site coming on February 11, allowing you to come just a bit closer… :)