+

Join me in worship at the temple of love…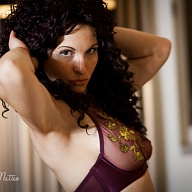 Your passion is the sun under which I blossom. My sensuality is the water on which you thrive. Sharing these gifts only magnifies their power and abundance. Share with me, and you will be a believer.
Offer me your open mind, and I will welcome you with open arms, an open heart, open and accepting and desirous of all you are, your offerings at my alter and the vital ingredients that only you can provide. This is magic, this is alchemy, and this ritual cannot proceed without what you have brought me. The magic cannot happen without you, without everyting that you are.
Approach me in my temple, present yourself at my door, with an open mind and a sincere quest for fulfillment, and I will take you in. You may be a refugee or castaway, seeking a guiding light and a helping hand. You may be an adventurer, with no dire unmet yearning but still acheing for salvation, for the fire of our combined energies, for something more than what you have, what others may tell you should be enough, but you know it isn't enough. Not for you. You are yet unsatisfied.
I see in myself, a conduit for the eternal feminine. That vital life force flows through me and into you. The superficial falls away and I recognize something in the core of your being- the eternal masculine. I see this in you.
The Look
Talia Temple is a 5', all natural, 35 year old caucasian woman with long brunette hair and brown eyes.
Interests
Healing and nurturing through naturally flowing companaionship.
I am also a student of history, brain science, economics and socialogy. My interests range widely, and I have a thirst for knowledge, but I am a free spirit and have spent most of my life following my muse and going where the universe seems to be directing me. In my 30s, I have settled down here in Chicago- I'll be happy to tell you that story and more, over a drink, a meal, or during the a quiet moment behind temple doors.
Expectations
Please be prepared to be discreetly screened. If you do not have references AND are not comfortable providing personal information, I am not the companion you seek. Good luck on your journey!
I am available most days from 6am to 10pm with advance booking. Please give 24hrs notice for first time meetings. I reccomend at least 90 minutes ($700) but I also do 60 minutes ($500) as well as 2 hrs ($900) and longer engagements. I require a $100 travel fee for outcalls outside the city of Chicago.