+

melted in the moment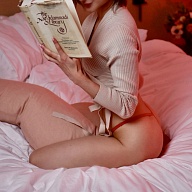 "I want the following word: splendor, splendor is fruit in all its succulence, fruit without sadness. I want vast distances. My savage intuition of myself." - Clarice Lispector
When I'm caught up in connecting with another, it's a gift.
I get to feel the weight of the world temporarily roll off my shoulders. I get to feel myself drop back into my body, permeated with vital energy. I get to feel time change shape. I get to feel it when the moment hits, when vision becomes saturation.
Alongside another person, you can become a flow, a relay, like passing a baton, like a circulatory system, florid pleasures, like fingers tinged with raspberry juice or cut beets, like reciprocity, like swelling at the swell of music, of water, like total absorption, abandon, like that first bite of steak, rich and red and rare with nourishment, like cheeks sore from laughter and lips blush with wine, like a hand, held, or at the small of the back, the nape, unlacing something, deep within me, something I can't reach alone.
Succor ease rave gush enchant warm charm luck.
I love these words.
I want to be caught, or perhaps temporarily held in thrall, by something elusive and unnameable. These moments feel uncommon, they feel precious, I want to nurture them. So I'm curious — what makes it right, what clicks us into place, what grants us surrender, in what world do clocks melt? How can we find this connection with life, sacred and sacramental?
Perhaps it's because we greet the world with genuine smiles, perhaps we goad each other on, delighting. Perhaps we share in the fulfillment of being challenged and trouncing our own personal records. Some common hunger compelling us toward uncovering hidden worlds. Perhaps it's the fortune of being born with a curious mind, of savoring the unsolvable mystery. Perhaps your want for something sumptuous takes you places, and you've cultivated your nervous system to tolerate both your happiness and your sorrow. Or perhaps this is a work in progress, perhaps you simply like to get lost too. Perhaps you can relate to finding something otherwise unreachable in the company of another, some dynamism that awakens you in your being.
If we are compelled, and if we are blessed, we can uncover a bit of respite with one another and through our days. I'd love for us to carve out our own private refuge from the conventional. I love social dates where we can teach each other about our passions, I love conversations so good they make us giddy and voracious, I love taking in art and music alongside a smart new friend, I love dancing, and I love cozy nights spent indoors. Perhaps we can explore this world together, laugh, and make a memory neither of us will want to misplace.
** New Virtual Options!**
As we are safety nestled in place, I find myself wanting to deepen connections in all new directions.
Through our voices and words, I have no doubt we can nurture feelings of warmth, connection, and fun despite it all.
Let's get a little giddy with anticipation until we can meet in person.
.
TALK
Meandering conversation is one of the best parts of being a human.
Let's luxuriate in the sound of each other's voices while I have a bath or snuggle my kitten on the couch.
150 for 30mins, or 250 for two separate 30 min calls.
.
VIDEO
We could partake in games, be virtual vinos, have a dance off pants off, or stretch our creativity even further.
Live video: 300 per 10 minutes.
Custom, pre-recorded video: 200 per 5 minutes.
.
PEN PALS
I adore long-form correspondence.
Writing unlocks something deep within me, otherwise unreachable.
Let's share passions and creativity, cheer each other on, and dive into an epistolary romance for the ages.
Long form emails: 200 per week or per 7 emails at a leisurely pace.
The Look
Nadia Inanna is a 5'7", slender, 27 year old caucasian woman with shoulder length brunette hair and green eyes.
She is available for Male, Female, Couples, and Trans.
Interests
Recent pasttimes include:
the short stories of Chekov and Clarice Lispector
trying every omakase on offer in Chicago
perfecting my 72 hour short rib recipe
learning everything I can about investment, finance, and real estate
making art or designing something new
singing (badly) to my cat
doggedly chasing self-development - cold plunge, anyone?
needing steak, searching for steak
dancing around in my room to Prince and David Bowie
Expectations
Screening and impeccable hygiene is required.
If this is our first time meeting, I would love for us to schedule at least 2 hours so we may enjoy getting to know one another.
Get in touch by filling out a booking form at