+

Let me help you remember how brilliant, exciting and exquisite you are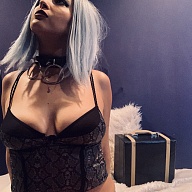 "People who wonder if the glass is half empty or half full are missing the point. The glass is REFILLABLE". "Everything's in a permanent State of flux Enjoy yourself To the full".
Hello there and I hope you have found what you've been looking for. Something new, someone exotic, someone waiting to meet you, someone who wants you to remember how exquisite you are, someone who wants to give you something you will never forget, someone who wants to heal you, and listen to you. When I meet someone new I am excited, I am filled with wonder. I want to hear your stories, I want to know what you are grateful for. Maybe you just want someone to talk to or take your mind off of things. Then I am the one you have been waiting for. I'm a great listener my time with you is YOUR time. No one will understand how freeing it is for me when I get to make someone happy, especially someone who is genuinely kind and adores me. I want to be adored and I want to take time to adore you, this is what I love doing. I have so many stories stories I'll never tell, but I'll always think about when I want to reminisce a time someone was very nice to me and treated me like a princess. Do you want to be part of a story I want to remember? Can I be a mystical part of yours? Everyone I meet says I am better in person and I leave them feeling better than they did when They called. Which leaves most reaching out to me again when they are in town. I give you renewal, I'm like the scent of a rose that gives you that feeling of love if not only for a moment, I'm that cute alt chick next door with the grungy black boots and weird hair you have been wanting to strike up a conversation with but don't have the guts to, well here I am now. What is it you have been wanting to tell me? How will you entrance me? How will I make you feel like the man who wants to have fun, who wants new experiences, who wants to be appreciated? Spend an hour or two with me, we will go from there.
Spend a night with me and let me become fascinated with you, enchanted by you.
Most of all, Be part of the story that makes me happy. That makes me want to remember you when I want to smile. That made me feel euphoric when I leave your house, condo or hotel room when the breeze touched my face and the moon shine down upon me. I want to leave you feeling brand new and revived and I want to Be a tiny part of your story that enthralled you, if not only for a moment. When you're a gentleman with me, I make our time together all about you. Something you will always want to enshrine and revere. I want to amaze you.
GENTLEMEN ONLY
OUTCALLS ONLY
SERIOUS INQUIRIES ONLY
WONT RESPOND TO LEWD TEXTS
175 hour donation massage
300 hour donation
500 2 hour donation
1000 4 hour donation
1500 7 hour donation (overnight/all day)
2500 weekend
The Look
Jade Hallow is a 5'1", slender, 26 year old caucasian / latina woman with short hair and black eyes.
She is available for Male, Female, Couples, and Trans.
Interests
traveling, exploring, reading, photography, cooking, are just a few of my simple interests
i have plenty of interests that are deeper than this, more complex. plenty of things I'm open to that awe me. the human body. We are all so different and it's beautiful. I adore every shape, type, but it's the soul, the mind that enraptures me.
Expectations
AVAILABILITY:
(If my phone doesn't ring or if I don't answer please feel free to leave a voicemail or text message always be respectful)
Days and nights I'm available:
Weekdays 9am-12:30pm
Available every Wednesday and Thursday 8:30pm-12am
Every first, third, fifth saturday 8:30pm-12am
Every second and fourth Sunday 8:30pm-12am
BOOKING REQUIREMENTS:
please text me two photos of yourself after we have discussed when we are meeting (both clear views of your handsome FACE). One of the pics you have to hold up a piece of paper with my name, date and time we are meeting. exact address of hotel, condo, house, or town home that I am meeting you at. Please include room number, unit, or apartment if applicable. This is all so that I feel safe where I am going and could have the capacity to make my time with you enjoyable if I feel safe
MY RULES:
Be a respectful gentleman/ person be nice and that's the best way to swoon me.
Cash donations only (for my time) in an envelope somewhere in plain sight for me to see.
Please be showered and teeth clean.
I may ask to see your ID and work card when we meet.
Make me feel safe around you.
No lewd texts.
Serious inquiries only.