+

Hungry for an adventurous game of scrabble with a gorgeous, fit brunette?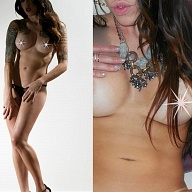 Let us engage in discourse & everything else. Show me your reality, and I will show you mine. Then we will take leave of reality entirely. We will carve out our own clandestine space …
Both this post & my website are best pursued with a sense of humor, an ability to read between the censorship lines, and a profound hunger for a well matched game of scrabble. Are you ready? :)
Next Chicago Availability: April 3rd & 4th, 24th - 27th
St. Louis March 20th - 22nd
All Chicago, St. Louis & Nashville dates on site
Alyways available to fly to you
Hello, fellow human! I'm Alyx - a competitive athlete, thrill seeking adventuress, and superlative srabble partner. Tall and beautiful, cheeky and intilectually diverse, I am above all else someone who values authenticity in those with whom she spends time. You could say that I have a "thing" for books for whom the cover only tells part of the story … white collar humans with latent nonconformist streaks. Those who think outside of boxes.
And if you are he, then let me tell you this: I want to meet you in your most animalistic state.
Stressed from the demands of work & brimming with an alluring amount of existential angst, I want you to come to me when you're being driven by your lizard brain and searching for that atomic reset button.
The reset button being a good game of Scrabble, of course.
Classically styled with a splash of expertly executed ink displaying works of Dali and Vonnegut, I will speak to both your affinity for refinement and exotic excitement.
While in each others company, we will utter million dollar words and drill down on our most primally hardwired perceptions. We will expand our horizons and enrich each others souls.
As a former UX researcher, I'm drawn to brains. I love dichotomous humans, and cannot wait to pull at your threads and revel in your complexity.
You are someone with quirks, stories, proclivities … all of which I want to drink in slowly. I am the woman around whom you can be your most unabashed self.
You and I are both incredibly busy, so when we connect, it will be a vacation. No airs or pretense, just two people taking a much needed break from the real world while connecting over shared interests and curiosities … and board games.
While I have moved away and am no longer omnipresent in this demimonde, I do regularly visit:
Chicago
St. Louis
Nashville
and am available to come to you or travel with you, with advanced notice. (All dates and options are listed on my site.)
When we are together, everything else will cease to exist. The world we craft for ourselves will be both an elevation & an escape.
Should you find this post / my website / my social media to be clever, informative, scintillating and just a tad curious, then we are destined to meet.
And when we do, it will be the beginning of something inimitable and indelible.
xoxo
A
Aesthetic Statistics
34 years old, soon to be 35
long light brown hair, all natural, no extensions
mercurial dark blue / gray eyes
naturally full and pouty lips
5'8 with firm, muscular, lean curves
shoulders, thighs, glutes and legs belying athletic devotion
minimal makeup that simply serves to highlight my natural beauty - no foundation, contouring, fake brows, etc
two very realistic and moderately sized augmentations, no other cosmetic surgery
ink is able to be easily obscured under a blouse or dress in the interest of remaining situationally apropriate and discreet
The Look
Alyx is a 5'8", slender, 34 year old caucasian woman with long brunette hair and blue eyes.
She is available for Men, and Couples.
Interests
Want to get to know me quickly & deeply?
Please visit my website (be sure to check out the 6+ years worth of review screenshots & my scandalous blog … *wink*) and find me on Twitter.
Both will give you a healthy dose of my personality and spirit & give you an idea of what we will enjoy together. ;)
But - as a little appetizer - here are a few of my favorite things:
scrabble and scrabble related works of fiction
white collar men with secrent / latent nonconformist streaks
brutalist architecture
kettlebells
little black dresses & heels
UX research
Mediterranean
Sushi
Vonnegut
Dali
climbing things / people
Expectations
Safety & security are paramount in this realm, and I value your discretion and privacy as much as I do my own.
Once you have been verified, ALL INFORMATION listed below will be deleted from my inbox and emptied from my trash folder.
Upon inquiry, please provide the following:
Two recent references & their contact details **
Name
City / State of Residence
Phone Number (This is SOLELY used for screening / verification purposes. I will never call or text unless directed to do so.)
** If you are new to this realm and do not have references, feel free to inquire but do know that I will require additional, multi-layered screening & verification before entertaining the idea of meeting.
Cities
CATEGORY Escorts

INCALL I have an incall location available, please contact me for details

OUTCALL Downtown/The Loop/Near North/Near South, North Side, South Side, West Side

CATEGORY Escorts

INCALL I have an incall location available, please contact me for details

OUTCALL