+

Erotic Sensuality at its Finest from an Exotic Beauty ($250 Promo November)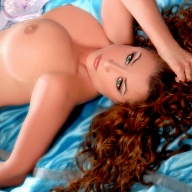 If bread is better than nothing, and nothing is better than love. Then by the transitive property, bread is better than love. Unknown

Looking for a real Southern Beauty?
Look closer. I'm Gianna. I've established myself as a staple for clientele looking for a sensual, intimate, non-rushed engagement. I specialize in GFE Sessions. I offer in-call, out-call, coffee, lunch and dinner dates, as well as overnights. I also offer a variety of specialty sessions.
Soft-spoken by nature, I much prefer to let my actions and my clients speak for me. I derive my greatest satisfaction not from reviews, but from the toe-curling experiences that inspire them. My friendly demeanor, alluring green eyes, toothpaste-commercial smile, all-natural 38D breasts, delicious curves and top-notch skills will keep you coming back for more. But those aren't the best reasons to visit me. The best reasons are that I truly enjoy what I do, and I always provide the most for your investment. It's a point of pride. As something of an artist, I often say I'm expanding my life palette here. I have a successful, fulfilling career away from it. You see, I'm here because I want to be, not because I have to be, and that makes all the difference.
Something that sets me apart from many providers is the fact that I'm 100% natural, No children, and D&D Free. You will find no part of me altered by plastic surgeons. My youthful 38D breasts, smooth tan skin, and warm smile are all natural. I am not concerned with a client's size, shape, age or ethnicity, nor do I work harder for some than others. My philosophy is simple: The tourist in the T-shirt and cargo shorts gets the same VIP-style treatment as the businessman in the Armani suit. Respect is the lifeblood of my approach. I honor any boundaries you set. My clients trust me to help them realize fantasies without risk, a responsibility I take very seriously and I'll do everything in my power to make sure you're relaxed, comfortable, and pleased. Your privacy is paramount, as is mine.
 If you can laugh at yourself, you've got my attention.
Do I have yours?
Interests
I don't smoke, but I don't mind being around cigarette smokers. One of my favorite smells is that of a good cigar. I enjoy music, hiking, travel, biking, fine dining, cooking and reading, and I can hold my own on topics ranging from sports to politics to science to business. I love visiting museums, and have been known to spend countless hours in a good bookstore. My turn-ons include humor, humility, kindness, selflessness, naughtiness and open-mindedness.
Expectations
$250 Incall Special 11/19-11-25 Only (Reg -  $300)
$300 Outcall within 1 hour of Atlanta(Reg - $350)
Upon our introduction, your private life is checked at the door. Upon departure, our relationship lingers behind anticipating our following encounter.
I'm confident that you'll agree, privacy is eminent and safety is paramount. Consider it an insurance policy for many memorable moments to come.
My reservation form is a secure, simple and a seamless way to bring us together.
$300/1 Hr, $400/90min, $500/2 Hr, Massage rates vary and are negotiable, contact me directly for more details.
Contact Info
Contact
Information
+1 615-442-6621

10am-1am M-Sun Call/Text
Add Gianna Bella Ferrari to...