+

Looking for my next adventure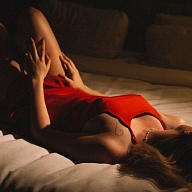 I like when you tell me I'm yours
Like trying to catch a butterfly, I am not one to be pinned to a wall or kept as a pet. Just so, describing myself comes as an interesting challenge, one I hope I excel at. Sincerely sweet with a smile and giggle for all those who catch my eye, I wish to bring a delightful moments to your day when given the chance. A compelling mix of girlish demeanor and a budding sensuality that won't be denied.
In the summer and winter months, I am rarely found at home, feeling the compulsion to explore the world I inhabit. Whereas in the spring and fall, I am kept closer to home as it wouldn't be very beneficial to my studies if I failed to attend classes. Preferring realism to outlandish claims, I abhor artifice between myself and others, I wish for you to know me as dearly as I do you. Slowly growing in sophistication, I making movements towards true womanhood with every new piece of information I earn. I know for sure I am not the most feminine of women, I have yet to gain the knowledge many are blessed born with, but never fear, I am an avid learner.
When you wish to seek a long limbed, pertly curved, adventurous muse, know she is waiting for you. Exquisitely sprinkled with freckles, accented against my alabaster skin, framing large hazel green eyes filled with laughter. Occasionally color changing hair kissing my shoulders and neck, requesting to be held away to give access to you and your whispers.
When I am not studying or traveling, I can be found one of three places, hiking near the chattahoochee, roaming around Atlanta looking for music or curled up reading in my room. For a look into my preferences, feel free to peruse my twitter as I tend to be a bit vocal when not being the busy worker bee.
Holding sway over you is my ultimate goal, as I would be remiss if someone discovered a way to capture me for more then a few days. If I unabashedly speak my mind, just know, I only do so to those I feel the most comfortable around and can lose myself for a little while. What is the best way to spend an evening with you? I'd love to know.
The Look
Natalie Fall is a 5'8", slender, all natural, 22 year old caucasian woman with shoulder length blonde hair and green eyes.
She is available for Men, Women, Couples, and TV/TS.
Interests
Scifi genre enthusiast, Elizabethan poets, sunshine, waves, and of course water! When you mix them all together, I am easily the happiest, most appreciative human in the world!
I'm mildly addicted to Kate Spade style and ideology, extremely in love with Chanel, and slightly intrigued by Coach
Quick little bits!
-Swimming
-White Wine
-Shopping
-Fine Dinning
-Night on the town
-Silly Movies
-Cuddling
a quick way to my heart starts with a book and a bottle of wine, care to introduce me to the way to yours?
Expectations
Allegro ($700) - an hour spent together, creating a quickly played tune
Scherzo ($900)- 90 minutes of quick and lively music
Duo ($1200) - two hours of music made for you
Fantasia ($600 p/ Hr)- a minimum of 3 hours of rhythm with no fixed form
-For more please visit my website.
-VERIFICATION IS REQUIRED
Your full name, email address and cell phone number.
The date, time and duration. (Incall or Outcall)
Two established references with the website, and contact information.
I do not allow explicit languages amoungst my friends, even close ones, which is what I hope for us to become! Please take the time to appropriately prepare to spend time with me, I make sure to always be clean and sweet smelling, I expect the same from you…
With my first time friends you will have to go through VERIFICATION, there are only 3 options in which I won't verify you. Time extension is permitted as long as my schedule permits and you are able to take care of the additional fee.
I am avaialble most evenings and weekends, especially during breaks from school! Please feel free to contact me concerning potential times for bookings.
Body rubs are available by contacting and requesting information!