+

Escape into a world where two can be free to make dreams a reality!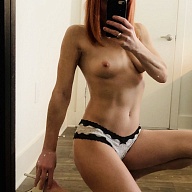 "Nothing in life is to be feared, it is only to be understood. Now is the time to understand more, so that we may fear less." Marie (Madam), Curie
Many times before people have referred to me as upbeat. Although I can be on the upside, I believe chemistry determines the mood of the atmosphere between people at any given time. Making someone feel as unique and special as they are is what I love to do. Hopefully when viewing my pictures you will be able to percieve they are as untouched and mostly taken with a phone so what you will see will be much better in person. This is due to the phony face book lense that has become the norm today.
We all need for there to be a time designated to completely let go of the confines of daily life and be the free and open version of ourselves. This is what I long to do for you. I consider myself to be a free thinker and not a judgmental sort of person, although human behavior can be quite fun to observe! I am an avid reader, I enjoy the less traditional sports such as snow boarding, English horseback, cross country, tennis, dragon boating, biking, and backpacking…basically the outdoors. I adore art, while at the same time not being a huge fan of most conceptual, or performance art.
I truly love to make people happy. Myself, as well as the definition of a lady or a gentleman, is to make those within reach feel as comfortable as possible at all times…this has always proved to be the best rule of thumb for me and makes things so worth while.
The Look
Elsa is a 5'8", slender, 34 year old caucasian woman with shoulder length red hair and blue eyes.
She is available for Male, Female, and Couples.
Presentation
Feminine
Interests
As I have stated above I adore being in the wide open outdoors and " off the grid", if you will. I have always enjoyed the arts, getting engrossed in rather messy and large paintings, creating sculptures, and anything comes with being an artist. However I am enamoured with the how and why things work- Keeping my mind as well as body active is a must for myself.
I have quite the taste for Bordeaux and the sort of gifts I appreciate are those of either beauty or thought, such as Mon Paris Couture Ysl, a thoughtful book of art from Marcel Duchamp perhaps, or a book on modern physics or sociology.
Expectations
Email 1st with 2 ways of makings contact through either references and, or Linkedin, a website, work information and so on(this would only have to happen one time of coarse)
This would then lead to a phone conversation for planning purposes
Absoloutly no drugs and no intoxication upon arrival
Any interchanges must be handled up front such as having 2 forms of ID, at least one being a state issued picture ID
Hourly incall credits 350
Outcall credits vary by location and time of day due to traffic
Remember, that this is a pleasant atmosphere and it must be maintained at all times
Beginning at 9 am I will begin checking emails
I would like to apologize if you may be having issues with the phone number - I am checking my emails constantly and from there if you have not been able to reach me by phone, I will make sure we are able to speak as soon as possible.