+

Reward yourself with what a mature woman brings to the table.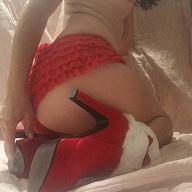 You deserve discretion and experience, and for the focus to be completely on you, and I'm happiest when I can focus my energies on someone else. We"ll be perfect together (for just a little while :)
Writing an about me is only slightly preferable to being waterboarded. Your mileage may vary.
I'm an introvert by nature, although I'm frequently gregarious in social situations. I'm that person at the party that you had a great time flirting and interacting with, only to look up a few minutes later and discover that I have completely disappeared. If you're truly curious enough to go looking, you'll probably find me in the host's library perusing their collection, or in the back yard enjoying the stars.
I have an extensive background in business, and can easily accompany you to any function. I am adept at facillitating conversations, and love being able to connect with others.
I also have a special knack for being able to set someone at ease in a private setting, and am the perfect, experienced companion for your well-deserved down-time.
I'm always happiest when I'm not the smartest person in the room. There is much to be said about placing yourself in an environment where you can learn. With that said, I prefer mature men and self-starters. Ambition, dedication, and resilience are traits I highly admire.
My favorite things are high heels, purses, puppies, and free-thinkers. Any of those evoke silly squeee noises from me.
My friends would tell you that I'm the person they can tell anything too without fear of judgement or indiscretion. I'm the one they call when they want to let something out or want a sympathetic shoulder. I enjoy being able to be that for people.
Medium length dark brown hair, friendly hazel green eyes surrounded by laugh-lines, and a few obvious signs of my spanish heritage. I have large-ish, soft breasts, a tiny "white-girl" ass, and beautiful legs. I am also the perfect chameleon. You may have passed me in the grocery store or at a festival, and never looked twice. I'm only noticeable when I choose to be. So when I stroll across your hotel lobby in a cute little sundress, no one will notice or check to see what I'm doing there. Discretion.
The Look
Elena Ortiz is a 5'4", slender caucasian woman in her late 40's with medium length brunette hair and green eyes.
She is available for Male only.
Expectations
Just as you are selective, so am I. I take very few appointments and I do require screening. We both deserve safety and discretion. Because of that, I do not take same day appointments for first meetings.
Screening can be done in numerous ways. I appreciate your trust as much as you appreciate my discretion.
Please communicate with me via text or email, and include some introductory information. I do not respond to "Hi". I respect your time, and expect the same in return.
Any special wardrobe requests that you have must be communicated in advance.
I am available from 8am until 10pm. I will make exceptions for special events, so just ask.
I will arrange for an incall location for returning clients. Incall for new clients requires a deposit.