+

Adventurous Transsexual Fetish Escort for Fun Times with Singles & Couples
Gender
Transgender (TV/TS)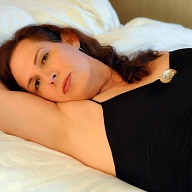 I love the thrill of the hunt, finding exactly what moves and excites someone, and creating a passionate beautiful experience around that. Desire is my artistry.
The Look
Diana Hemingway is a 5'11" caucasian TV/TS in her late 40's with long auburn hair and brown eyes.
She is available for Men, Women, Couples, and TV/TS.
About Me
Of course, I should tell you a bit about myself. I'm a mature adventurous trans woman with tremendous breadth of life experience. I'm approachable, educated, and strongly grounded in who I am. Here's the thumbnail version of Me.
Florida Girl
I'm a Florida girl from head to toe. My family has been here for generations, though part of my childhood was spent traveling like Irish gypsies. I love the life here and can't imagine staying anywhere else, though I love to travel. I enjoy nature, and consider myself an amateur nature photographer. As often as possible I find my way to a park or maybe out hiking in Big Cypress. I was educated in Florida and California, but there is no place like home.
Transsexual Woman
I transitioned in my 30's. Everything that I needed to change has been taken care of, from a social, legal and medical standpoint. I've had some cosmetic improvements to enhance my femininity, including breast augmentation. I'm athletic and full of energy. One thing that I didn't need was Sex Reassignment Surgery. I find myself perfectly content with the function and use of my natural equipment, and enjoy that immensely.
Romantic Adventurer
My approach to life is quite romantic, full of fierce beauty and passion. I am intensely curious about everything from science to sorcery. I am sensual to my core. I look for new experiences and love meeting interesting people - experiencing their lives. I suppose my desire for variety is part of why I left a promising career in public health to pursue being a professional companion. However I prefer to remain unattached from the trappings of love.
Unabashed Kinkster
I started out as a fetish companion, drawing on my experience in the lifestyle. I was known as the Huntress! This lead very naturally to providing a broader base of companionship for the men and women who seek my sensual company but don't necessarily want a fetish experience.
Inclusive
I am pansexual - positively attracted to every combination of sex and gender I have had the pleasure to experience, and several that I have not yet experienced. I'm equally attracted to younger* and older, masculine and feminine, and the whole rainbow of skin color. I adore sharing intimacy, excitement and comfort with wonderful people.
Shemale & Tranny
In porn and other adult work, words like shemale and tranny are often used to describe a woman like me. If that is the gateway that lead you to me, then I'm glad you're here. I am not offended by the words, although outside the context of this industry, you should know that they are usually considered derogatory.
Interests
I enjoy spending time with a variety of people, and finding new adventures to go on. Sometimes the journey is entirely within ourselves, and other times it may mean going out or role playing. I enjoy everything from vanilla to seriously kinky.
Whatever your interests are, I'm sure we will find great pleasure in exploring those interests. The thing I love the most is making our every encounter something you will dream about for years.
Expectations
Discretion is of value to all of us. Keeping our communication and personal information protected is paramount.
Respect and courtesy are required at all times. Verbal or physical abuse will not be tolerated.
Explicit communication must be avoided. Let's save the sexy talk for our encounter.
DO tell me what kind of encounter you are looking for, so I know how to dress and prepare. A day at the beach isn't the same as a night on the town.
My rates are fair and non-negotiable. Do not haggle over them.
Please let me know when it is most convenient to reply to you, and whether you can receive calls/texts/e-mails. If you have to cancel or reschedule, 24 hour notice is required. Short notice cancellation will require a deposit to reschedule. No call/no shows will not be rescheduled.
Our time is valuable. We both need to make every effort to be on time – neither early nor late. We both agree to communicate in advance if we are running behind. I ask that you confirm our scheduled encounter by text message at least one hour prior to the set time.
Please attend to your hygiene prior to our encounter. I have a shower if you're coming directly from the gym, and extra hygiene supplies if necessary. Please no strong colognes or perfumes.
When we meet, I like to give you a hug and a kiss. If you prefer that I don't, please let me know in advance of our encounter.
Have my fee in cash in a plain envelope with only my name on it.
Be mindful of protecting our health during our encounter.
Let us end our encounter at the appointed time, without the need to be reminded. If the time passes too quickly and you would like more, please book a longer encounter for the next time, or ask about extending our encounter prior to our time elapsing.
Have a wonderful, fun, exciting time with me!
Contact Info
Contact
Information
External Links
Add Diana Hemingway to...