+

Fit and fun Denver Full-Body Work & Privileged, Sensuous Entertainment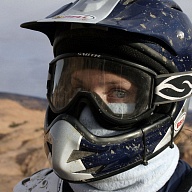 Specifically looking for zero-drama, life-positive fun! Accept me because of who I am, not despite it and I'll do the same for you.
Beyond my lack of a "no" list, this isn't about me. It's about you coming to a safe, relaxing place to turn your brain off and spend time with a woman that wants to be with you and help make your day better. Pretty simple.
To help you decide if you'd enjoy spending time with me I'd like to forgo the usual jargon and relay some truths about me: I'm in my mid-40s. Bright blue eyes, pretty smile, Western European Caucasian features. No tattoos or piercings other than one per ear. I've listed and linked some of my interests below.
Certified masseuse, good at it too as evidenced by a very high repeat-client rate. Swedish and deep tissue are my specialties. For the topless modality offered here, I've traveled overseas to study old-world tantric principles of enlightenment through touch.
I'm tall and strong — think weight-lifting triathlete. Fitness and the outdoors are a huge part of my life, hence the accompanying pictures. I'm somewhat of a creampuff most of the time but I'm a sporty chick who likes to split wood by hand, chuck bales and so on. So if you like tall, strong women (and I like being a tall, strong woman!), we'll probably get along.
Topless full-body work is still legal. As such we'll meet at my home in a positive, open environment focused on trust and your choice to unwind and relax. Specifically I offer no extralegal services, nor DORA-licensed "massage", only CO Title 12, section 12, paragraph 35.5-110 "legal alternative methods that employ contact structured to deepen a person's awareness of movement patterns in his or her body." As such all people — even LEOs if you're honest about who you are— are welcome to meet me at my home, under my real name in a positive, open environment.
With the culmination of the body work my for-hire services will end, and we'll be free to discuss any titillating events that may have arisen. You'll find I'm an excellent conversationalist well versed and accepting of a wide variety of topics. I ask that you refrain from such discussions until that time: For now, consider the medium we're meeting in, use your imagination now and ask later.
I am well-reviewed. Please do peruse some of things people have said about me: https://www.jessicajonesing.com
*VERIFICATION REQUIRED* I will never invite anonymous men into my home. I definitely want to see positive references showing you have drama-free experience, but I do not accept them as a means to meet anonymously. Real names, real people, pretty simple too.
The Look
MeetingJessica is a 5'9", athletic caucasian woman in her early 40's with shoulder length brunette hair and blue eyes.
She is available for Male, Female, Couples, Trans, Disability, Groups, and Non Binary.
Presentation
Feminine
Interests
People that see my "lifestyle flaws" as features: I love everything about being a #Slixagirl and meeting engaging, chivalrous men.
My positive life: Everyone important to me in my life knows I do this and openly supports me. I am loved because of what I do, not despite it. An important distiction. So zero drama here.
My girlfriend and doing "duets" with her.
Red wine: I take summers off from drinking while competing. Winters? Well…I'm a woman with large appetites!
The body acceptance I spent years acquiring and how graphicly I portray that: https://www.jessicajonesing.com
Fitness and the outdoors. I own a working ranch, which can be laborious and I take a lot of pride in (mostly) being able to work toe-to-toe on an equal basis with men 20 years younger than me.
I'm in the gym twice a day when in town. I love working out, which is a good thing: maintaining this figure in my mid-40s is really hard! Yeah, I eat too much pizza, it's my Kryptonite.
So I'm interested in people that share my flirtatiousness, respect my struggles to stay fit, and share kindness and compassion as a way of life — not just some meaningless talking point — and are in a place in their life to simply enjoy time with me.
Expectations
Be specifically looking for no drama: I'm a positive person looking to better the lives of those around me, be of the same mindset and we'll get along famously.
Through the years, I've kept every clients' confidence. Including those that didn't deserve it. As such, history documents that I'm the person whom you can trust to be yourself.
That's the point of this, isn't it? Finding someone with whom you can be the real you. So have the self-security to verify honestly. For my safety and the discretion of all past clients I won't see anonymous men and won't entertain men that want to meet anonymously. Not a vibe I enjoy.
Feel free to initiation contact via the "Rates & Contact" page on my website — or email. Whichever you prefer it's all good. :-)