+

Decadent Adventures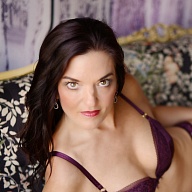 Happy New Year!
What is your 2020 Vision for this year? My vision is to become my best self by helping you relax and enjoy your life even more than you already do. Let's create an evening of quality time where we drop into the present moment and fully enjoy what it means to be alive.
I'm a food artist and food is my medium. I love cooking and eating healthy food. I enjoy sharing an elegant meal with you while pairing the perfect wine. My mission in life is to uplift and elevate everyone everywhere I go. My life improves when you are at your very best.
What are you waiting for…email me with your best dates and times.
The Look
Susan Hunter is a 5'8" mature caucasian woman with long brunette hair and green eyes.
She is available for Male, Female, and Couples.
Presentation
Feminine
Interests
You will notice that my body is attuned through my daily practice of yoga, meditation, and working out at the gym. I lead a healthy, active lifestyle where I am dedicated to bringing about personal transformation from the inside out.
A gentle guide in the mastery of Tantra, the Sacred Arts, I inspire men, women and couples to reach greater levels of joy in life! When we increase our vitality, we can relax more easily and receive the pleasure that life longs to give us. I know from personal experience that life can be brimming with pleasure and joy when we relax and allow it to work it's magic.
I invite you to push the pause button on your busy life and take a mini vacation with me today. Our time together is both experiential and educational.
Or we can simply have a relaxing evening, sharing a meal together, a glass of wine and intriguing conversation. If you enjoy having a longer date, please consider making a dinner date. My dinner dates last anywhere from 5-6 hours.
Calling upon my training as a yoga instructor, life coach and massage therapist, I am equipped to create with you a journey that will improve the alignment of your mind-body-spirit.
Expectations
You are a gentlemen—respectful, discrete, and thoughtful. You honor me by asking for longer dates so that our time together is unrushed. You are interested in the opportunity to learn about yourself and energy practices that enhance health and well-being in your life and relationships. In some way you also have an interest in personal growth, mind-body-spirit connection, and spiritual inquiry. Additionally, you have an open mind and are interested in learning how to work with your thoughts, breath, and spirit in an integrated way for optimal health. You are a friend in the most noble sense—someone I relish being with.