+

The Best Is Yet To Come And It's Grand!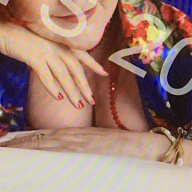 Experienced masseuse like a fine wine I get better with age. My clients like me because I'm laid back and I know how to make them feel at home. I'm a warm, smart, sweet lady who likes you.
It's a lush experience you will have with me. A lot of times my clients come in and they are stressed, burned out and super stressed. Sometimes he's able to hide it and play the tough guy, but deep down we know it's all an act. Just imagine having the experiece of truely relaxing and unburdening yourself in a warm supportive environment for an hour or two. It's a good investment, they say if you are happy you make others around you happy, and things go better for you. With me you will find a path to happiness. You have been working way too long and way too hard it's time to take a break.
The Look
Sarina is a 5'4" caucasian woman in her late 40's with short red hair and blue eyes.
She is available for Male, Female, Couples, and Trans.
Interests
I'm into mysticism, super hero movies, great food and travel. I love art, music and dancing, I won't tell you I like working out because that would probably be a lie,except when it's fun and doesn't feel like punishment. I love meeting new people and doing fun things. I try to not take things to seriously, I like to for you to feel at home when you come visit me. I'd really love to meet you. I think people are really interesting, and funny I'd like dogs and babies. I really like living in San Francisco around so many amazing people and having access to interesting people, museums, art and amazing parks.
Expectations
I really like it when I have a least an hour in advance to prepare for a call, but sometimes it can be cool to be spontanious so never feel like you can't give me a try anytime.
If you can schedual a day or more in advance that would be great, but if you are just leafing through don't hesitate to call.
When you call please let me know that you found me on Slixa as that helps me understand where people are finding me.
If you want me to go to you I will ask that you give me your full name. If you are coming to see me I will give you a close by me address and the real address when you get here.
I'd like you to know that I am very friendly, I try my best to let you know what your going to get when you get here.
I belive that it's important to be mutually respectful, and open to having a great time.
Please call me at 415-935-4239 that's the best way to get in contact with me.
I can go to you or you can come see me… I will be working every day this month and can gaurentee you an awesome experience.