+

Pleasure Artist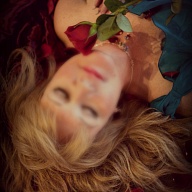 "They slipped briskly into an intimacy from which they never recovered" - F. Scott Fitzgerald
The Look
Parker Abbott is a tall, all natural caucasian woman in her early 40's with long red hair and blue eyes.
She is available for Men, Women, and Couples.
Enter into my realm of pleasure… I am a lover of life, sensuality and connection. Together we melt away every aspect of the mundane and transform the moment into a deeply blissful and passionate experience.
My gorgeous smile and tall, sexy ways will captivate you. My focus is about creating our positive interlude as an oasis. I blend my talents and expertise into a mix that is specifically and extra-ordinarily designed for pleasure. Please join me in exploring my continual quest and desire to mindfully deepen that connection
I spend my time with generous individuals who are practiced, intelligent and knowledgeable. I look to engage with those who have a great sense of humor as well as humility – among their other appealing attributes.
Interests
I work independently and lead a quiet, judicious life. I do not maintain membership lists. I choose lasting friendships and joyful interactions over drama or animosity.

I realized my bi-sexuality as well as my penchant for all the facets of eros years ago and I am comfortable engaging with men, women and couples. I am very comfortable exploring any expression you desire.

I enhance my natural beauty with makeup and I wear appropriate attire for any occasion. If you have a preference I will endeavor to match your request. I can supply you with my sizes and preferences should you choose to purchase for me what it is you would like for me to wear.

I enjoy being outside and I spend a lot of time hiking, biking and kayaking. I also enjoy all kinds of music - listening to it and making it. I'm a singer and a flautist and I dabble in keyboards and guitar. I am also an artist. I am currently creating an exclusive bespoke online boutique. I enjoy food! I love going out and finding the latest and greatest food that is offered wherever I find myself. I'm an explorer and I embrace variety and love and connection - all of the wonderful things that I can find to experience. Shall we head out to dinner and a movie? Perhaps we can enjoy a quiet walk on the beach in the evening and find ourselves in a cozy little place sampling a cognac flight. Maybe it's about being together on the back porch with a craft beer and a good cigar - relaxing after a long day of hiking and skinny-dipping. Whatever it is, let's explore it together.
I have varied interests - many of which are showcased on my blog. Please take a moment to peruse my offerings there if you're curious.
Expectations
When you chose to spend time with me I create an environment in which you are my sole focus. I invite you to allow yourself the opportunity to experience what I have to offer. Together, we will embark on an unparalleled journey of discovery and eroticism and playfulness.
In my world, it is essential that we develop a strong rapport as well as trust. I encourage you to approach me in a thoughtful manner. Please be as concise and clear as you can so that I can get an idea of your desires. I will not respond to vulgar or inappropriate requests nor will I respond to just a name and an email address. I will contact you within 12 to 24 hours of having received your email. You can be assured that when I respond to you it's because I am drawn to you. If you believe we are a match, I welcome the opportunity to meet with you.