+

Haley Bee welcomes you to Kink, Nuru and CMT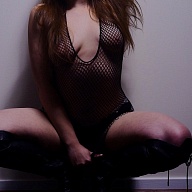 If you want others to be happy, practice compassion. If you want to be happy, practice compassion.
Dalai Lama
You may remember me as Haley Bee or Lady Morgan. Your option is to address me as either or both. I'm comfortable in either role or both.
San Francisco can be a Warm Place with me. I brave the fog to embrace you.
Unwind, away from crowds and daily worries. Collapse into my soft, expert hands.
"Get Lost in my eyes and captivated by the subtle jasmine that scents my hair"
Sessions:
Leisurely, creative and unique with you as the center of my focus! Mid twenty something phenomenon , fit, energetic, all sugar & spice or if you prefer, venom and vice . Leisurely massage focused on those sore areas. Fetish is also a love of mine for those gentlemen who enjoy the experience.
(Domme only, I never switch or sub ).
And Nuru? So skillful, I teach classes.
Great parking, beautiful historic San Francisco neighborhood
I'd love to meet you if my offerings coincide with my interests.
If they do, I'm joyful and interested and I love an unrushed Fetish or massage session.
It empowers my zest for life as well as personally feeling great about sharing my joy to you.
After screening we can further discuss my fetish sessions. Especially if you're a novice or serious experienced seeker. Casual questions will be casually answered.
As far as my Massage sessions? Relaxed, focused, leisurely and intensely relaxing and invigorating.
The Look
Haley Bee,CMT is a 5'7" 25 year old caucasian woman with shoulder length blonde hair and hazel eyes.
She is available for Male only.
Interests
I love to hike and camp, spend time with my dogs and wonderful friends.
Travel especially interests me.
Reading a good book on a foggy beach wrapped up in a warm blanket.
Time in front of the fire after a snowy winter hike in the mountains.
Swimming with sea turtles and parrot fish, spying on Morays as the go about life in the reefs on one of Maui's marine preserves.
Expectations
I'm a pro Domme and an experienced CMT As well as an experienced Nuru aficionado. My Nuru is superb. Please let me know which skill sets you seek.
~Please provide some of the following if you'd like to book a session.~
1• Your name and a brief description of yourself.
2• Your references: I only accept references from VERIFIABLE PROVIDERS. Please include a link to their ad, their contact info, and the approximate date of your last encounter with them , as well as your phone number if you contacted them by phone. And please let them know I'll be contacting them Or…
3• Acceptable work verification methods:
a• An email from your professional account. I can provide a neutral sounding, unpublished email not linked to ads online. Send me an innocuous message. I will not reply.
b• A quick call your office (through a phone number made publicly available) at a mutually agreed upon time where you will expect my call.
c• A corroborated LinkedIn account - ask me how