+

No constructed persona; no script. Beautiful, smart, funny, warm, real.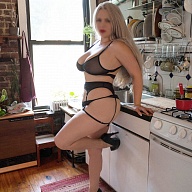 Tired of inauthentic experiences and/or touch-me-not hauteur? Let's talk. I'm exactly as I claim to be: warm; affectionate; intelligent; funny; and above all, real.
hi stranger.
Let me tell you how I felt before all this: stuck in my routine, desperate for unpredictability in the day-to-day; achieving everything I was supposed to achieve, but wanting more; ticking all the boxes of what I was told to want; frustrated, bored, tired of the ordinary.
​
Sound familiar?
​
I was born pretty far away from here, but you might be pressed to place my accent. (Americans tend to rub off on me.) Disarmingly charming and endearingly eclectic, I'm the result of an international upbringing and a mishmash of several cultures. I speak three languages but am only confident about my comedic ability in two of them.
As I'm sure you'll agree, this mean old world we live in lacks kindness, and the quotidian can lack magic. Familiarity at least breeds boredom.
Being deep in conversation with someone you're irresistibly attracted to, maintaining that electric eye contact, knowing what's going to happen sooner or later - that's the kind of magic I'm talking about. The kind of magic you may just be missing.
If you're a bit cynical and jaded and want your heart melted - even just a little, just for a little while - then we need to talk. I have compassion to spare and find humans of all ages and descriptions inherently fascinating.
Basically: if you're tired of inauthentic experiences and/or touch-me-not hauteur, then we really need to talk.
My double life here represents a journey of self-discovery for me: of giving myself over to pleasure and passion, and of drawing you into that world with me, if only for a little while. No life is complete without pleasure, and everyone deserves to feel wanted.
This unconventional life of mine is also about real connection. I reject the fake, the dishonest, and the insincere. I'm a bad actress and a worse liar: I have no constructed persona, no script. You'll find me exactly as I claim to be: warm; open; funny; intelligent; empathetic; and, most of all, real.
So come on. Take my hand. Let's explore.
The Look
Kitty Carr is a 5'3", curvy, all natural, 26 year old caucasian woman with shoulder length blonde hair and blue eyes.
She is available for Men, Women, and Couples.
Interests
I am a highly social creature and very much enjoy anything that involves meeting, talking to, and playing with other people, be it at the gym, my favourite wine bar, a show, a play, or just a picnic in the park with friends.
I am a wine fanatic and love nothing better than finding an excuse to open a bottle with a companion. On sunny days, you'll find me either cycling around looking for an interesting cafe to spend a few hours in or lying on a rug at the park with a good long book (I'm a speed-reader). I adore leisurely dinners with people I like (you?) and am a carnivore with a near-constant hunger for great sirloin done rare. Game of Thrones is the only TV show I have ever kept up with, and I watch it and squeal at the gory bits.
Having been brought up abroad, it goes without saying that I have wanderlust and love to travel. I've been across Asia, Europe and America, but still have many places I'd like to explore. Maybe my next adventure will be with you?
Expectations
Please contact me by email or via my website with:
- Your full name and age
- Your requested date, time and package
- Your screening information (two recent companion references; if you can't provide these, let me know and we can screen you by alternative methods).
Considerations
Please see my website for details of what each package (Girlfriend, Risque and Bespoke) entails.
one hour
girlfriend $800 | risque $1000 | bespoke $1200
two hours
girlfriend $1600 | risque $1800 | bespoke $2000
​​
cocktails | three hours
girlfriend $2000 | risque $2500 | bespoke $3000
dinner | four hours
girlfriend $2500 | risque $3000 | bespoke $4000
​​
a show | six hours
girlfriend $4000 | risque $5000 | bespoke $6000
stay the night | twelve hours
girlfriend $5000 | risque $7000 | bespoke $9000
​
the day | twenty-four hours
girlfriend $8000 | risque $10,000 | bespoke $12,000
the weekend | forty-eight hours
girlfriend $10,000 | risque $12,000 | bespoke $14,000