+

Are you Lonely and looking for an Elegant Female Companion?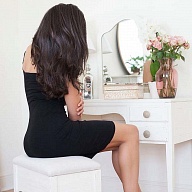 A "personal confidant" a person with whom one shares a secret or private matter, trusting them not to repeat it to others.
Are you Lonely and looking for an Elegant Female Companion?
Are you tired of being alone and doing things by yourself?
I can, for instance, accompany you to a business event/dinner, a social gathering, a party, a concert, a date with just the two of us or any other event that you might have coming up. I am glad if I can help you avoid lonely and boring times or awkward moments of turning up without a partner, by providing social companionship.
Are you longing for some genuine female company? Every man needs the attention of a woman on a regular basis.
I'm now offering my services as a:
1) Confidante (someone you share your secrets with who can be trusted not to share them with others)
2) Elegant Companion (someone to accompany you to the activity of your choice)
3) Non-sesxual Escort
I'm Gina, a woman in my 30's. I'm 5'6" and slim and slender. I have long brown hair and always take great pride in my appearance.
I exude kindness, playfulness and have a sweetly spirited nature. I've been told that I'm stunning, fun, sophisticated, fascinating, charming and enjoyable company.
My warm smile and conversational ease will allow you to feel comfortable and relaxed during our time together.
I am a nurturing, caring soul and I've been told I'm easy to talk to. I know when and how much to say - I find your comfort level within minutes and I will meet you on this path. We'll enjoy this together. I will assure you to be comfortable with me. No hidden agendas. Completely real, reliable, confident and transparent. I promise absolute confidentiality, at all times.
Contact me and we can discuss your needs.
Warmly,
Gina
The Look
Gina is a 5'6" 35 year old caucasian woman with long brunette hair and brown eyes.
She is available for Male only.
Expectations
Please reach out for scheduling. My days and hours vary.
Light screening will be done for all clients.