+

Learn your place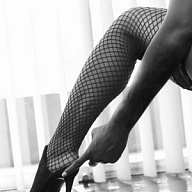 It takes one woman twenty years to make a man of her son—and another woman twenty minutes to make a fool of him.
There are alot of people in this world who have cravings their afraid to explore and urges that they cant explain.
Its ok, that feeling is perfectly normal, allow me to take you on this jorney as we renew your mind, body and soul. allow me to encourage you to experience feelings you have never felt and wander roads less traveled.
I want to know about your darkest secreats and watch you yeild to them one by one.
I am a conniving, self loving deviant who is eger to penatrate all of your senses.
I know my place in this world, I know the power that my mind and body possess and thats invigorating! With this single though my heart begins to pump faster and faster, my adrenaline begins to Rush, as my hungry for power grows and grows.
"Men have grown embarrassingly weak, but only through observation. Their resolve can easily be broken by a woman. Their emotions can be easily manipulated by a woman. Their power can be easily taken by a woman. Their pride can be easily stripped by a woman. Their entire life can easily be ruined by a woman. While physically stronger, their manipulative prowess can be wittingly outclassed by a woman. And while their dreams are stronger, the realities of women are stronger."
—Lionel Suggs
The Look
Emerald Knotty is a 5'1", slender, all natural, 28 year old black woman with shoulder length black hair and hazel eyes.
She is available for Men only.
Interests
I love the finner things in life, a good book, a good laugh, long walks and the sound of crickets at night. I love relaxing under a tree with a good book and my favorite passtime is sun bathing. I try to attend the San Francisco symphony at least once a year and if you find me on a off day, you may cathch me in a art exhibit.
Fragrance -
Miss dior cherie
Marc Jacob Daisy
Stella by Stella Mccartney
Black Opium by YVES SAINT LAURENT
Lingerie-
Savage x Fenty
Agent Provocateur
Journelle Collection
laperla
Books -
Crazy Rich Asins by kevin Kwan
Any book about BDSM
Spiritual Healing by Glenn Harrold
Flower -
Dasiys
Roses
Sunflowers
Yellow Tulips
Jewlery -
Emeralds are Good Luck! "Give me Good Luck"
Expectations
I have High expectations for anyone who comes into my presence, or the presence of any Women.
No explicit or direspectful language will be tolerated
Before you contact me with Questions please, Take the time and do your Research, you should find your answer on one of my many media outlets.
A reservation form, which is availible on my website MUST BE FILLED OUT to reserve your session date and time.
Travel: I Love to travel and would love to come to you. All travel fees must be paid in full before our meeting and a 50% deposit made for your session prior to my departure.
Home/hotel Visits: I only visit 5 star Hotels and upscale homes.
Come to me: Check out my website for details.
I have open availiblty During the summer so reserve your spot today!
A gift is not required but if you decide to take the initiative, please be sure it is something that I LIKE!
Discreastion is a MUST!