+

Warning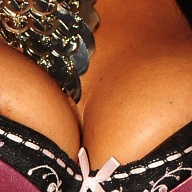 I relish playing with those of like mind and spirit. I will never ask permission to enjoy myself, nor do I apologize for mischievous behavior.
The Look
Ckiara is a 5'11", curvy, all natural, 35 year old black woman with shoulder length black hair and brown eyes.
She is available for Men, Women, and Couples.
Warning!
This session is addictive!
Hi, I'm Ckiara Rose and welcome to my page on slixa.
Are you Ready to escape from your worries and feel your stress melt away?
Let me introduce you to the healing touch of a sensual body rub, unlike any other you'll ever experience.
You deserve it!
Welcome to Euphoria. I specialize in Splendor, sexiness,relaxation and absolute…Satisfaction!
I am of Paternal Haitian/French and Maternal Miskitu and Sudanese heritage, 5'10", weigh 160 lbs fit curvy build; a Creative, Caring, Force in the Body Work Art, through breath and deep touch I guide you and we merge female/ male sensual, nurturing, erotic and carnal energy when indulging with Tantric/Taos (carnal yoga).
Also In theater that is BDSM, Fetish, Fantasy and Role Play; I'm quite the thespian.
As a travel companion there will never be a dull moment with me for I am open, well learned and am quick to understand situations and cultures. Not to forget I am a great listener and when asked "what I think", I do not hesitate to let you
know. I also know silence is peaceful.
I live a socially unconventional life and am wholly focused in the art of continuous love. lust, desire , exploration and satisfaction, throughout the universe; you might say I choose to live a Bohemian lifestyle. I relish playing with those of like mind and spirit. I will never ask permission to enjoy myself, nor do I apologize for mischievous behavior.
Deeply grateful for the choice you've made, allowing me to accept, accommodate, relax, please and satisfy you. I'm fully committed on your experience, making our time together a journey you'll never forget.
Therefore, you are cordially invited to my sanctuary near the beautiful Lake Merritt. Your presence is required for at least one hour so that the magic that I do is allowed to permeate the walls of your soul, filling in all of the gaps and cracks of your being. If you'd like more knowledge regarding my godly earth form, check me out at my website you won't ever forget me and the concept of regret will be eradicated from your consciousness!
Be warned once you experience this session, you'll want it again & call or come back for more!
More about body rub options and descriptions?
Interests
Travel
Human ecological and enviormental rights activism
Exploring sexual and mental limits and boundries
Forensic and who do its
Hicking
Swimming
Body Surfin
Home decor
Culunary
Body work arts (massage and things of that nature)
Painting
Progressive Change
Photography
Scene creations
Role play and dress up
mental un-limits
Humor
I'm very open so I find many things intresting
I dislike overly serious attitudes , I love a person to just be themselves.
Expectations
Massage Standard is $200 ( therapeutic deep tissue, sensual massage, erotic body slide)
Deluxe package $300 (minutes Standard massage plus revitalizing scrub and Hot stones)
Gold service: $ 600 (deluxe package plus fetish, fantasy, role play combination and Bdsm (light to medium optional) session.
Platinum: ( Dinner, movie plus Gold service $900.00)