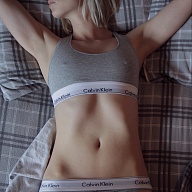 The Look
Chloe Quinn is a 5'7" 27 year old caucasian woman with shoulder length blonde hair and green eyes.
She is available for Men only.
Hi! I'm Chloe, and I warmly invite you to slip away with me for a while. You're here for a reason — Whether it's novelty, adventure, intimacy, relaxation, pleasure, or just an effortless human connection… You have a need, and I want to satisfy that need for you.
​
Let me cater to your fantasies. Show me your wild side; what sets you on fire? My "naughty but nice" nature, active imagination, and love of all things geek (comic books, sci-fi movies, fantasy novels, etc.) makes me perfectly suited for racy role-playing in slinky costumes. Don't be fooled by my girl—next—door features and sweet smile ;)
​
Let me be your partner in mischief. What have you been missing out on? This is a time to let go of whatever's holding you back. Always wanted to take a dance class? I'll join you every Friday. Never tried Ethiopian food? I know the perfect spot by Lake Merritt. Been day-dreaming about your ideal vacation for years? Let's go next week!
​
Let me show you something real. I value sincere interactions and staying true to myself, which means that you're getting an authentic girl with authentic thoughts and feelings. Similarly, I want you to feel free to be truly YOU, in all of your you-ness. You deserve a few hours of total, blissful freedom to indulge in your most genuine self. Think of me as your sanctuary in human form.
​
Let me be your new fixation.
- Chloe
*** If you're interested in meeting, please visit my website (chloeq.com) and fill out the contact form provided at the bottom. I don't respond to requests sent to the email address listed on this ad. ***