+

I invented Pastel Punk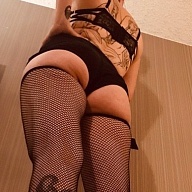 In general, I'm a person who enjoys to transgress norms. Whether they be gender roles, or some other social construct, I like to spend my time showing myself and others that our similarities vastly outnumber our differences.
We live in the first era of human history when technology's marginal gains pale in comparison to the progress that can be made by a change of culture. I practice consent in all my relationships and I choose to only engage with people are also conscientious about enthusuastic consent.
Your time with me will be filled with genuine human connection. I'd like to help you feel comfortable letting your walls down and being your most authentic self. I firmly believe that real compassion and connection, of the sort that you experience with your spiritual counselor or doctor, is the most healing energy known to humanity.
Let's explore what this universe has to offer together.
The Look
Cassidy is a slender 22 year old caucasian woman with short hair and blue eyes.
She is available for Male, Female, Couples, and Trans.
Interests
When I have a bit of free time I love to grab some supplies and paint. Lot's of times I'm inspired by something in my life but sometimes I'm just motivated to create without any particular end goal in mind. Enter cliche about the journey being the destination here…
I love art, for sure - particularly street art. Protest art makes my heart strings quiver. I like music with a bassline that shakes your soul - regardless of genre. In my free time I like to take challenging hikes, and generally have wanderlust/ I want to travel all over the world taking photos of murals in big cities!
I also love rollerskating. I feel so free when I'm on wheels like that - it's as close as you can get to flying without leaving the ground! I love Super Mario Brothers, sometimes I enjoy watching my friends race in Mario Kart - maybe I can come over and watch you! Oh and tacos… I love tacos.
If you've got two eyes you'll also probably notice that I'm pretty into body modifications! If you send me an email to introduce yourself tell me about your art and mods! I have 24 tattoos, 13 piercings, 1 scarification, and a suprise mod!
Expectations
once we've completed a safety screening we can also communicate directly. You can feel free to call text or email, since i monitor all three on a pretty frequent basis. 24 hours notice before an appointment is preferred, but I do accept same day appointments from extraordinarily respectful and considerate gentlemen.