+

a lady friend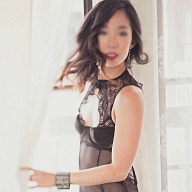 Leto is no absolute; she is the perfect blend of intellect and artistry, with a hint of eccentricity and infinite charisma.
The Look
Leto Liu is a 5'4", slender, all natural, 26 year old asian woman with medium length black hair and brown eyes.
I am a simple girl, an admirer, and a listener. I am an appreciator of good music, good food, good people, and always, good times. Born in America and raised in Korea and Germany, I am intrigued and captivated by the new, the weird, and the unconventional. In all moments, I strive to be classy and cordial in public. With an educational background in Human Biology, I admire and cherish the human body and share a deep understanding of the need for a companion. Healthcare professional by day, I have often been described as subtle, observant, and attentive to those in need. A hopeless romantic by night, I find escape and great pleasure in the simple time shared with a companion. Above all, I embrace a healthy lifestyle (for both the mind and the body) and the natural world. To maintain a proactive and healthy mind and body, I regularly run by the beach, do yoga, cook & eat at home, and treat myself with oodles of fun & relaxation. My other hobbies include reading, stretching, knitting, playing board games, being outdoors, and traveling. I am a very open-minded, carefree individual who enjoys, is amused, and charmed by new ideas, activities, and adventures. What is weird when weird is normal these days?
Intuitive for the soul's senses, I always carry an aura of poise and confidence that makes my every movement seem effortless. Along with my quirky personality and wit, I believe that I can break and alleviate any tension and monotony in your life. If only you will give me a chance…