+

You Can Create More Love, Pleasure & Passion!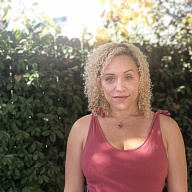 'Art of Love', with Christy Rose
Create More Love & Pleasure ~ Empower Your Dreams. In a Sacred Space of Reverence. Learn to harness breath and energy for more Love and the Passion to Dream!
My name is Christy Rose. I am offering 'Art of Love' Sessions in the Sacramento Area.
www.BenevolentConcepts.com/artoflovesacramento
If we decide to meet, I will become 'Goddess Selene.' My Dakini alter ego is a compliation of the most respectful, compassionate and accepting aspects my personality, combined with the Teacher in me. The result is a persona designed to guide you safely into new experiences, without personal entanglements.
I have a broad range of training in modalities of bodywork, yoga, meditation, breathing, as well as extensive and in-depth training in Tantra: The Art of Conscious Loving, as taught by Charles Muir.
Enough about me… this is about You.
The atmosphere I create is one in which you experience the emergence of your inner Sacred Masculine the part of You that blends your passion with your Heart.
You will experience expert touch, guidance in breath and focus, and learn specific practices that give you control over your energy, and raise levels of enjoyment. You will be able to take these practies home.
Experience the immediacy of authentic connection.
***Serious Seekers Only***
You will be expected to bring your most respectful and compassionate self, be willing to follow instructions, adhere to boundaries, and practice the techniques I share with you.
~ All sessions require a (free) Discovery Call, and passing my personal vetting process.
Students who have read about the 'Art of Love' on my website, ( www.BenevolentConcepts.com/artoflovesacramento ) and can demonstrate comprehension, will be moved to the top of my VIP List!
If you resonate with me and my work, I truly look forward to meeting with you. I am not for everyone. A True Match is a rare and precious thing.
Thank you for reading.
May You Awaken the Artist of Love Within!
Please visit: www.BenevolentConcepts.com/artoflovesacramento
The Look
Christy Rose is Goddess Selene is a 5'2" woman in her early 40's.
She is available for Male, Female, and Couples.
Interests
I am a Metaphysical Nerd! I Love channeled information (Kryon, Abraham, Bashar, Alcazar, and more), expanding my Consciousness (meditation, yoga, Akashik Records), and I look forward to meeting our Galactic Family (yes ET's).
I'm also a self-taught musician and multi-media artist. I love to receive inspiration to create music and projects that transmit new visions and possibilities to people seeking reasons to Imagine Goodness In life.
I have been to Spain, France, Belgium, Holland, Brazil, India and Thailand. I wish to visit many more places, including the Bahamas, Turkey, Egypt and more.
I dream of Uplifting the World through teaching people to recognize the call of their own Inner Guidance System, which is always drawing them toward their Highest Self.
Systems like Human Design give me specific tools and insights to assist others in recognizing the voice of their Unique Inner Self.
Your Donations Help Me to Pursue My Dreams by paying for music lessons! Thank you in advance!
Expectations
Each session will have clearly stated and agreed upon boundaries. Any violation of boundaries will be seen as grounds to immediately terminate the session without explanation or refund.
Contact Info
Contact
Information
Add Christy Rose is Goddess Selene to...
your address book

(vcard)

your smartphone

(QR code)

Scan the following QR code with your smartphone to view or save Christy Rose is Goddess Selene's contact information: