+

Priestess of Tantric Awakening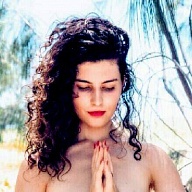 "Wave after wave of passion, resting on a bed of peace."
- Rumi
Flight of the Sensuous
Welcome divine creature- I am Dina.
*Currently my availability is for travel companionship only.*
Born and raised in Australia, I travel globally, offering deluxe Tantric immersions for the curious seeker.
Tantra has unlocked doors and opened portals in my world that are unparalleled by any other healing modality I have studied.
A woman of magnetic beauty and presence with a deep devotion to the mystery of life, I invite you to join me on a gorgeous journey to wonderland.
Wether for a sweet weekend escape, or a full 7 days, my intention is to hold and support a reclamation of your true divine nature and to meet you in a place that is vulnerable, authentic and ecstatic.
The flavour of my company is rich, loving and delightful, surely never to be forgotten!
I am well spoken, well read and can share myriad tales of my life adventures that, similar to a good Arthouse French Flick are likely to have you feeling moved, inspired and possibly in fits of laughter!
Let us delight in each other under a blanket of stars, relish in the culture and art of another land…
Your Priestess is awaiting.
•••
These are some of the things I can help you with:
~Bodywork
~Integrating masculine & feminine energy
~Healing emotional wounding
- Embodiment practices
~Tantric Rituals and Sacred Rites
~Technique for sublimation and mastery
Exchanges:
Weekend Wonderland- $5,000
7 Day Deluxe - $11,000
Please be in touch via Signal if you have any queries or to arrange a call.
I am excited to meet you!
The Look
TempleOfAshera is a 5'6", slender, 25 year old caucasian woman with brunette hair and brown eyes.
She is available for Male only.
Interests
"Dina is an artist of femininity, a Dakini of the highest calibre. She is gifted beyond the confines of the material world and the magic she possesses is priceless. Dina holds the keys to unlock the heart and set free the mind while still maintaining a maturity and poise that is rarely seen in women of her age. Her empathy and inuition is impeccable, her intellect and humour, a sparkling gem! Formally she studied Social Work but was later initiated into the Temple Arts through a modern day mystery school. Dina is an incredible writer, poet, songstress and dancer. If you get the chance to know her, do it and do it again!"
Expectations
Be open to the road ahead darling- the scenic route is best.
Screening through a linked in profile and a phone call is a necessary part of the application process.
Sweet and genuine enquires are welcome.