+

intelligent arm-candy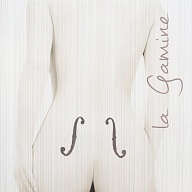 I DELIGHT IN PROVIDING A BIT OF HUMOR, WIT AND CHARM TO THOSE PRECIOUS MOMENTS BEST SPENT IN GOOD COMPANY.
LA ∙ SF ∙ NY ∙ LNDN ∙ HK ∙ WORLDWIDE
HAVING DECIDED LONG AGO TO CULTIVATE MY CURIOSITY … I judge very little and study quite a lot. A fabulous sounding-board and always game for a frisky match of rhetoric, I delight in providing a bit of humor, wit and charm to those precious moments best spent in good company. 


DEVOTING MYSELF TO THOSE WITH WHOM I CAN CREATE A CONNECTION, I take trust and loyalty quite seriously as I want nothing but delicious experiences entre nous. I am fortunate to lead a challenging and rewarding life, one which has afforded me the opportunity to know and share a part of myself with incredible, brilliant, generous, lovely, remarkable people; a privilege I cherish and honour.


ORCHESTRATING MANY ASPIRATIONS IN LIFE; I am of the belief that one's education should never end. My formal schooling has spanned three-continents and professional years have been just as varied. It is suffice to say that I have been fortuitous enough to try on many different lives. A dual-passport holder, I am well travelled and being the adventurous type, take pleasure in a myriad of pursuits and activities : from the esoteric to the intellectual to the physical and beyond.


GIVEN MY EXQUISITE HOURGLASS FIGURE AND SLENDER BALLERINA FORME, I am often asked how so many curves fit such a naturally delicate physique. It is said you can loose yourself in my dark eyes and long sable hair … my creamy, silky skin is accented solely with several perfectly placed freckles; a hint of hinoki, bergamot and gardenia - whispering remnants of the essential oils that imbue the waters in which I bathe. I wear little to no makeup and like to fashion my hair in a contemporary loose version of the shimada style; preferring to let it down behind closed doors.


A COMPANION IN THE TRUEST SENSE OF THE WORD, I am the perfect accompaniment for repose from the day-to-day and journeys near or far. Although I am customarily engaged for longer lengths of time, I do offer shorter engagements for us to become better acquainted and for those chèrs amis who keep a demanding schedule and find it hard to slip away.
…
ENGLISH NATIVE | FRANÇAIS COURAMMENT | POCO ITALIANO
INTJ
thirty-two
5'3 | 1.6m sans louboutains
sans tattoos and body piercings
30c 23 32 | 80d 58 81
100lbs | 45kgs
The Look
la Gamine is a 5'3", slender, all natural, 32 year old asian woman with long black hair and brown eyes.
She is available for Men, Women, and Couples.
Interests
A BRIEF Q&A :


describe yourself in five words : esoteric, stoic, ironical, ethereal, tarte
go to midnight snack ?
 omelet with shaved nutmeg, arugula and fromage d'affinois


favorite word :
 idiosyncratic


least favorite word :
 megalomaniacal 


quote of the moment :
 "There is no time for cut-and-dried monotony. There is time for work. And time for love. That leaves no other time!" -Coco Chanel

candlelit dinner or room-service ? candlelit dinner in bed
 

what sound or noise do you love ? 
the sound footsteps make in freshly fallen snow
what sound or noise do you hate ? anything that onomatopoetically resembles squishy
favorite male accoutrement :
 hands down, a finely tailored suit

favorite female accoutrement :
 a man in a finely tailored suit


Expectations
I TAKE TRUST AND LOYALTY VERY SERIOUSLY; wanting nothing but delicious experiences entre nous. I do not judge if you are different, idiosyncratic, green or blue … my only requirement is that you are Genuinely you <3
ALLOW ME TO BE THE LEAST OF YOUR WORRIES, I make every effort to accommodate all requests for my time, particularly from mes chèrs amis. As I take great care and joy in preparation for each and every one of our encounters, please understand that I may only extend impromptu requests (generally speaking, less than 3 days out) to those with whom I have an established rapport.
SHOULD YOU BE SO INTRIGUED - sit back, relax and uncover my site : laGamine dot net, where you will find a few finer details, alongside my rates, etiquette and a handful of delightful treats.
…
STRICT NO REVIEW POLICY. Given the very private nature of our encounters, I do not publish, distribute or condone any form of review. For both of our sakes, I go to great lengths to honour discretion.
Confidentiality Agreements Welcome <3