+

You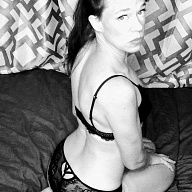 You…
You probably aren't totally sure why are you here on a site "like this"…
Or perhaps you've visited with some of the women that advertise here…
And yet it feels as if something is missing…
You just know that Something is nagging at you… something isn't quit right inside…
Something has sent you seeking beyond the bounds of your normal life and the places society deems acceptable…
You are looking for something Different…
Which is exactly why you ended up here, in this spot, reading these words.
What I offer Is Different. Who I am is Different.
And that is exactly what is needed.
I know what that "Something" is that led you to a "site like this"…
Connection.
You are hungry for real connection.
Your Spirit aches for authenticity…
to be truly seen and heard…
to be listened to without judgement or agenda…
to be held in the Truth…
to be lit up by the Cultivated and Vibrant Feminine.
I'm not here to fulfill your base wants…not directly anyways…
I'm here to be your Muse, creating a container in which you can fearlessly express yourself fully, shamelessly and unapologetically.
I can teach you these things the possibilities beyond the "normal" because not only have I experienced them… I have spent a lifetime cultivating and Embodying these Truths.
My radical acceptance will dissolve the shame and guilt you carry…revealing shiny new layers of confidence…
Come feel what its like to have the devoted, exquisite attention of a shamelessly embodied woman.
I have just a few precious spots left to share
Do yourself a favor and allow yourself to experience something truly different.
Contact me now to schedule.
The Look
January is a 5'7", athletic, 39 year old caucasian woman with short brunette hair and green eyes.
She is available for Male, Female, Couples, and Trans.
Interests
The Sonoran desert is where I first experienced my Spirituality escaping the torment of home by wandering into Her vast expanse…Nature soothed my aches with Her Beauty and Truth… Nature and the desert are still my home and refuge.
In my quest for wholeness and deeper understanding, I have devoted my adult life to learning and mastery…
I spent my twenties deeply devoted to studying with Shamans, Taoist Monks, self-development gurus and Sacred Sensuality teachers expanding my understanding and experience of God, Love, Relationship and Life far beyond socially conditioned beliefs and restraints.
I went on to use all of this training to create and grow an extremely successful massage and escort practice for over seven years.
But after light always follows dark, contraction must follow expansion…and my 30's began with a deep dive into a dark night of the soul a necessary test and initiation, like Persephone's journey through the underworld…
Only to emerge stronger, wiser, liberated…
I've spent the last several years in deep contemplation and practice refining myself, integrating a lifetime of spiritual seeking and self-development…stretching into my power, my hard earned wisdom…
Which has lead me here
Back to my home, my power, my truth…
Back to being able to joyfully share my Genius my unique expression of pure Spirituality, feminine nurturing, and transformational presence, with those ready and capable of fully receiving me.
​
This Art I offer up to you is a culmination of my life experience…
Are you ready to receive?
Expectations
Unless you have spent your life traveling the globe having indescribable experiences with renowned teachers and healers, then you have never experienced anything like what I offer…
and you most definitely have never met a creature like me before…
So you must be willing and able to drop your expectations; surrendering to the embodied energy of the Feminine inviting you into her Sacred Presence.