+

I am Canada's Trans-woman Companion.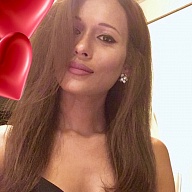 I am Canada's Trans-woman Companion, located at downtown Toronto.
You may consider me as an enigmatic "exotic model"-type, with a secret. I am that Exotic Lady you always wanted to have as your companion.
I would describe myself as a confident and a sincere person with some reasonable expectations in life. I am laid back, sometimes goofy, annoyingly positive, straight forward and very passionate. At first I was fascinated by this industry as a way to explore new things. However after working in the industry for several years, I have been admiring some of my wonderful suitors and their ability to connect & explore various dimensions of life with me. The simple ability to laugh so freely and sharing our passions for life, is indeed invigorating. I am spiritual and I idolize a passionate romantic connection. So I invite you to escape from your everyday reality & indulge in an adventure. I prefer to establish a lasting relationship with a true gentleman where we can form a deeper connection and have some mutually enjoyable experiences, in my wonderful city.
My Personality and Traits:
I am a proud male to female pre-op transgender woman. I have officially adopted womanhood very early. Through many trials and errors I have arrived at this point in my life and I am still evolving to be a better human being.
By nature I am soft-spoken with a grounded energy. However I would like to think I am very candid and straightforward. My lifestyle is simple and I pay close attention to my health.
Statistics:
I am in my early thirties, yet my life experiences have made me an old soul beyond my years.
I have been extremely feminine by birth, which made my earlier days a bit difficult however it has made my transformation journey to womanhood easier. It is truly liberating to feel comfortable within oneself and living life to the fullest.
I haven't had any plastic surgery yet. I believe in wellness and mindfulness, so naturally I take care of my slim 5'9" body as a temple. I am on a modern hormonal therapy which allows me to have natural breasts and full bubble butt.
The Look
SUE MISCHKA is a 5'10", slender, 32 year old latina with long brunette hair and brown eyes.
They are available for Male, and Couples.
Interests
Education & Work Background:
Most of my childhood consisted of being studious and observing my surroundings from a distance. I guess I started exploring life fully after my decision to transition.
Proud to have a Bachelor's of Commerce degree and a Bachelor's of Arts degree with honours in Fashion Design from Ryerson University. Besides I have studied French Haute Couture fabric treatment at the Maison Lesage in Paris.
I have worked with many designers over the years and even more odd jobs around creative and entertainment industries. Currently I still work, as a creative consultant in fashion industry, and as an aspiring textile artist. I truly love both of my professions and all the excitements that they bring.
My all-time most favorite fashion designers are John Galliano & Late Alexander McQueen.
Deeper Interests:
* The world of Arts and creativity:
I enjoy all artistic aspects of life such as performing arts, visual art, decorative arts.
* My thirst for knowledge,
contemplation and truth.
* Reading: on various subjects.
* eternal romance.
* Overall Wellness.
* Melodious Music.
* Watching informative documentaries on YouTube when I am bored.
* Living my life wholly and letting others to do the very same.
Expectations
Dates:
With me you will discover a genuine experience, one where we can briefly forget about the stresses of the world and partake in some good old fun time.
As far as my years long professional experience is concerned, I think that companionship is not just having a meaningless encounters, but it's all about having an effortless genuine passionate time, both before and after, without any added expectations.
I am always ready to escort gentlemen to their events and trips. I love meeting new people; some of them have become good friends over time.
For First timers: Please don't be too nervous. Remember I am meeting you for the first time as well. So please be yourself. I will always like to get to know you before we go to the next step. I do not like to rush. I take my time to enjoy the moment and I hope you would as well.