+

Find out for yourself, what makes me "Mystique"!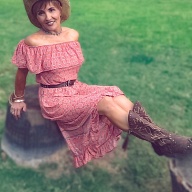 In the body of the world, they say, there is a soul. And you are that.

JELALUDDINI RUMI, "A Great Wagon"
Hello everyone!
Thank you for taking the time to pay me a visit. Your interest is greatly appreciated. I'm a mature upscale and compassionate companion/entertainer; a professional with a down to earth and spiritual approach.
I provide adult entertainment, companion and escort services and therapeutic massage in the greater Phoenix and surrounding areas. Book one or more hours and receive a Chakra reading.
Standing just over 4' 10" and blessed with a physique that gives new meaning to the phrase "good genes" definately adds to my attractiveness; but my true beauty is revealed in the authentic expression of self. Optimistic, curious, reciprocal and com(passionate) are but a few ways to describe who I am.
Always dressed for the occasion, wether it's a sporting event, dinner and dancing, a night at the theatre or social event; I exhibit a style and grace that is both classy and sophisticated.
I value every individual as unique while fostering an atmosphere of trust and respect. Giving, sharing and caring in mind, body and spirit with others is what I enjoy most.
Who says beauty is only skin deep?
P.S. Be sure to visit my website for more details by clicking the "my website" bottom at the bottom of this page!
The Look
Mystique is a 4'10", athletic, mature caucasian woman with short hair and brown eyes.
She is available for Male, Female, and Couples.
Interests
A spiritual awakening triggered by a full moon lunar eclipse 13 years ago lead to my interests in astrology, numerology, the human energy centers (chakras) and of course, all things spiritual.
This life changing event encompassed a period involving astral travel, heightened intuitivity, physic knowings, dream premonition, merging, a near death experience (conscience exit point) and divine intervention.
Meeting others who are eager to share their stories is of particular interest for me. I'm a compassionate empath who legitimizes the need for companionship and it's relationship with spiritual, emotional and bodily health.
Other interest include writing poetry, gardening, hiking, shopping, dancing, most outdoor activities, sculpting and anything artistic. I enjoy the theatre, concerts and social activities such as festivals and fairs with companions, family or friends.
Time at the gym, a morning desert walk among wild horses and writing are ways I take time for self reflection, emotional definition and gratitude. For I am fully blessed.
In appreciation for those who embark on the opportunity to make a connection I offer a complimentary Chakra reading with every 1 hr minimum session.
Be well and at peace…XXOO Mystique
Expectations
I'm available anytime with advance notice.
Best to schedule at least 24 hrs in advance to ensure my availability. For same day appointments please CALL (NO TEXTS) and kindly allow me time to get back with you.
I verify all new clients and will not discuss details regarding donations or activities to ensure safety.
Hope to hear from you soon! XXOO Mystique